The AQUASWIFT van keeps a pressure washer and water on board, so we are ready for any job, however small.
The pressure washer has a specialized patio cleaning attachment, which ensures even coverage, and avoids damage to plants and debris on walls. Lances are used to clean awkward corners. This service is particularly effective at removing the effects of weathering from slabs.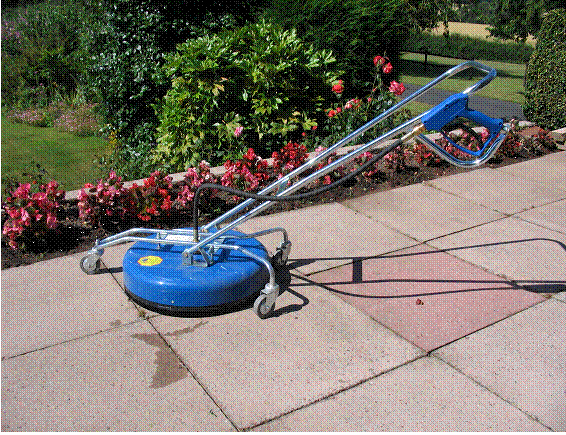 After cleaning, any dirt on walls is washed off and lower windows are cleaned if necessary. Block paving joints can be re-sanded when dry, either by us or by the customer.
The petrol engine used to power the pressure washer gives about twice the cleaning power of a typical good quality domestic machine.